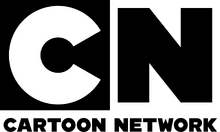 Cartoon Network is an American television network that launched on October 1, 1992, and owned by The Cartoon Network Inc., a subsidiary of Turner Broadcasting System, itself being a subsidiary of Time Warner. The channel is one of the main networks that airs Bunnicula, although it only aired for one month.
Bunnicula originally aired its first 8 episodes on Cartoon Network and simulcast on Boomerang from February 6 to March 12, 2016 before being moved completely to Boomerang and Boomerang SVOD.
Ad blocker interference detected!
Wikia is a free-to-use site that makes money from advertising. We have a modified experience for viewers using ad blockers

Wikia is not accessible if you've made further modifications. Remove the custom ad blocker rule(s) and the page will load as expected.