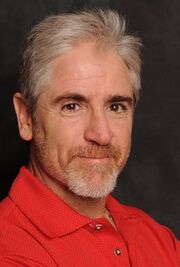 Carlos Alazraqui is american voice actor. He is best known voicing as Denzel Crocker and Juandissimo Magnifico on The Fairly OddParents, Rocko and Spunky on Rocko's Modern Life, Lazlo and Clam in Camp Lazlo, Grandpapi Rivera in El Tigre: The Adventures of Manny Rivera, Bobbi Fabulous on Phineas and Ferb and Eduardo from Hey Arnold!.
Roles
Ad blocker interference detected!
Wikia is a free-to-use site that makes money from advertising. We have a modified experience for viewers using ad blockers

Wikia is not accessible if you've made further modifications. Remove the custom ad blocker rule(s) and the page will load as expected.