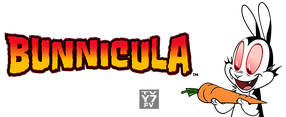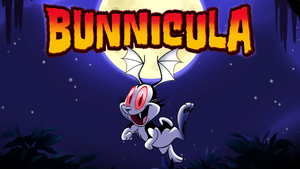 Bunnicula is an American animated television series from Warner Bros. Animation developed by Jessica Borutski and distributed by Warner Bros. Television. It was broadcastes on Cartoon Network and Boomerang on February 6, 2016 and is based on the children's book series by James Howe. The show is a dark comedy about a vampire rabbit who likes carrot juice instead of blood to strengthen up his super abilities in new paranormal adventures.
Maxwell Atoms, creator of Grim & Evil, Evil Con Carne and The Grim Adventures of Billy and Mandy will be working on it.
Trivia
It is rated TVY7 FV for fantasy violence.
Ad blocker interference detected!
Wikia is a free-to-use site that makes money from advertising. We have a modified experience for viewers using ad blockers

Wikia is not accessible if you've made further modifications. Remove the custom ad blocker rule(s) and the page will load as expected.